Description
KICKING HORSE BACKCOUNTRY AND OFF SITE SKI GUIDING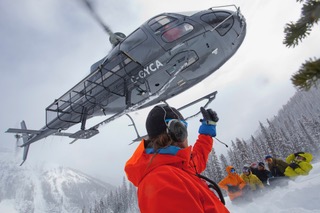 Adrenalin Descents offers daily tours in the backcountry surrounding Kicking Horse Resort. Join a group or rally your friends to learn the safest ways to backcountry lines beyond the boundary.
Much like the terrain in the adjacent ski resort that commands strength, stamina and solid skills, the surrounding backcountry dictates that travelers employ higher levels of awareness, greater safety margins and tighter avalanche protocols to stay safe and incident free.
Snow and avalanche conditions in the Dogtooth Range are notoriously unforgiving and are a serious threat. Local knowledge, training and historical experience are required to travel safely in all conditions.
A guided trip with Adrenalin Descents provides riders with strong intermediate to advanced abilities with the leadership and hazard recognition you need to make good decisions in complex terrain.
Per Day Ski Tour Rates
1 person  $495
2 people  $275/pp
3 people  $210/pp
4 people  $195/pp
Each Additional Person  $85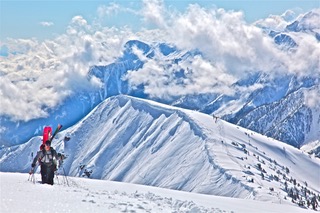 Avalanche Safety Pack(beacon, shovel, probe) $35
Ski Touring Ski and Binding $65/per day
Full day lift pass not included $95 (once up lift tickets $60)
"From heart pounding descents to smooth backcountry lines, Adrenalin Descents can tailor the experience to anyone's needs. Our mission is to find the best snow-riding while fostering the highest level of awareness & mountain safety for our clients."